SHOULD YOU BUY OR SHOULD YOU BUILD?


There's SO MUCH information out there, so how do you know what's best for you!
T.V. and Internet make building and renovating look so easy!
Houses are done quickly and easily and the only issues are for dramatic effect and everything turns out perfect by the end... But t
he truth is, they aren't showing you the entire story!
Because you're left thinking:
"Buying a house is super expensive, maybe buying land and building will be cheaper."
"Maybe we should just renovate our current house."
"If I do buy land, then what do I do next?"
"With so many house plans online, I'll definitely find something I love."
You deserve to know what your options are!
Despite the uncertainty,
it's something you're still thinking about and have been...
for a very long time.
YOU WANT A GAME PLAN BEFORE MOVING FORWARD...
You're planning to only do this once and you want to get it right the first time. But you're getting mixed opinions when you search online. The free Facebook groups are great for ideas, but you still don't have enough information to fully commit yet.
YOU WORRY ABOUT NOT HAVING CONTROL OF THE BUDGET...
You've heard the horror stories of people getting ripped off or having to spend twice what they thought, just to get their house finished. Maybe you've seen just enough bad experiences that you're questioning whether building your dream home is the right path for you and your family.
YOU NEED CLARITY & ORDER WHEN MAKING BIG DECISIONS...
You feel frustrated if you're being rushed. You like having options and you want to know where to go, if you need help. Planning ahead is how you stay organized. Because your life is busy enough and adding more stress or confusion into your day is not an option.
I Know This Because I've Been Through It... And So Have My Clients.
I've always loved construction and home design... even as a young girl, I would sketch house plans for fun and watch Bob Vila, instead of cartoons. Fast forward 30 years and I'm a licensed architect and married to a home builder, so to this day, my life revolves around renovations and new home construction.
In 2011, we started a business together where we designed and built custom homes for clients. Now over 10 years later, I've been involved in hundreds of home builds, leaving no stone unturned to stay on budget and achieve a high quality end product.

Now I want to pass that knowledge on to you. Building a custom home is a complicated system, and not everyone understands the process, nor is there one place where you can get honest, straightforward information, all in one place. So I created an easy-to-use resource that gets you to the heart of your dream home with expert advise, custom tools, and checklists--- Everything I NOW use for myself and my clients.
It's one of the biggest investments you'll ever make and one you should enjoy, not regret! That's why I want to help YOU ENJOY THE PROCESS and create a beautiful house, YOU'RE PROUD TO CALL HOME!
Getting Started is the Hardest Part, but I have good news for you!
You Don't Have to Do It Alone
Even professionals need help and with the right questions in hand, you'll know which ones to ask, so you choose the right team for you and your project.
You'll Have a Mentor You Can Trust
You don't have to experience trial and error. I'll help you every step of the way, so you can avoid any stress, confusion, and design fatigue.
You Don't Have to Go Into Debt or Hire Expensive Pros
Spend your money wisely- know where to save and where to splurge, getting the most value for what matters to you the most.
Your Dream Home Won't Be a 2nd Job
You'll be prepared and ready for each phase, so you don't have to sacrifice your time, money, and energy to create your dream home.
You'll Plan for Your Current & Future Needs
Improve your family's lifestyle and well being by designing a home that runs efficiently and effectively now and down the road.
I'm going to be honest. Every time I see someone try to do this without the proper forethought and mindfulness.
I see them lose all their confidence and motivation and many a ton of money.
You can avoid massive frustration and the struggle I've seen firsthand.
It's about taking time to assess your own budget, needs, and lifestyle. And turning that into a beautiful, functional home that's inspiring, relaxing, and represents your spirit and heart.
A HOME THAT SUPPORTS YOUR WELL-BEING AND NURTURES YOUR SOUL.
Like any great adventure, you look to your pocket guide before planning your itinerary.
This e-book guides you through the process in a simple, straightforward manner, helping you learn the ins and outs, so you're prepared every step of the way, for your very own dream home journey.
    LEARN HOW TO:
Visualize Life in Your Future Home

Create a Realistic Timeline & Budget

Find 

Team Members You Know, Like, & Trust

Stay Organized

Determine Your House Size




Estimate Your Total Costs

Select Property & Get It Build Ready

Ensure Your Home Works on Your Property




Design a Home that Meets Your Current & Future Needs

Select Materials & Finishes that Align With Your Budget & Lifestyle

Understand the Breakdown of Construction Costs

Navigate the Construction Process

Feel Passionate About Designing & Building Your Future Home



"So knowledgeable and helpful.
Jenn is experienced in every phase of the project... far beyond just architecture."
-Katie Y.
Wife, Mom, and Golfer.
THE TIME TO ACT IS NOW.
It takes time to plan, design, and build your dream home, but it doesn't have to be difficult or complicated.
There will never be a better time than right now to take action and get your custom build guide. The first step to turning your dream home into reality.
One more thing...
Right now I'm offering this guide for $37. Once we hit 100 purchases, we're raising the price to $47.
100% 7 DAY MONEY BACK GUARANTEE
I promise you can do this! But guess what? You don't even have to believe me!
If you're not 100% satisfied with this guide within 7 days, I will offer you a full refund for any reason.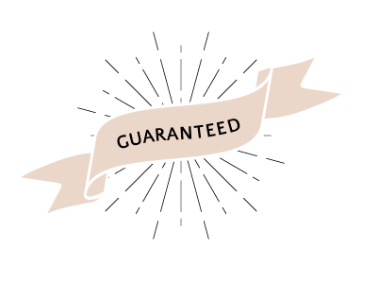 That means you can get your guide today and you can take the next 7 days to explore the material. Then make a choice using the information you have rather that the information you don't.
01. EXCLUSIVE ACCESS TO OUR FACEBOOK GROUP
You'll have access to our Facebook group where I'm available to members working through the guide, answering any questions or clarifying anything that may come up for you along the way.
02. PRELIMINARY PROJECT CHECKLISTS
Essential checklists for all the details in your home. They ensure your expectations, the builder's pricing, and the final product are aligned every step of the way, so there's no guessing & no surprises.
"If you're planning to build a house, you need this book!"
Bethe M.
Louisville Tile, Commercial Sales Rep
Frequently Asked Questions
Will this work for me
If you're willing to do the work, this can work for ANYONE! This is about doing the work ahead of time, so building your dream home is fun & easy.
Will I have support?
The private Facebook group is a great way to get in touch with me and others working through the guide. If you're not on Facebook, I'm only an email away.
Do I need this if I'm hiring a builder?
The builder is best at constructing your home. The more you educate yourself about the process & the roles of those involved, the less you'll have to rely on others to explain things to you. Ultimately, you'll understand what's expected of you throughout the different phases, resulting in more insight and control on your part.
Will I have time?
The guide is self paced, so you can move through it as quickly or slowly as you would like. It's meant to be completed prior to starting your dream home project or concurrently, as you move through each phase.
When should I purchase this guide?
It's best if you're still in the early stages of your project. This guide was truly made for beginners, or those feeling stuck in their journey to creating their dream home. However, this guide covers each phase- getting started, planning, designing, & building, so if you're unsure how to keep moving forward this will help.
What if I have more questions?
If you have any questions, please feel free to reach out to me by email: jenn@jennsmitharchitect.com
DON'T WAIT UNTIL TOMORROW, OR UNTIL THE TIMING SEEMS PERFECT, OR UNTIL THIS, OR THAT, OR WHATEVER REASON YOU CAN COME UP WITH TO PUT THIS OFF.
YOUR NEXT STEP STARTS RIGHT NOW IF YOU'RE READY FOR IT!
IF YOU'RE READY TO TAKE THIS JOURNEY, I'LL BE YOUR GUIDE.
LET'S CREATE YOUR DREAM HOME!
Your Pocket Architect
$37
Get Started with a Free Gift
We hate spam too. Unsubscribe at any time.
Take a Look Inside & See for Yourself